Behold Sri Lanka, an island rapturous of the exotic wonders and adventures it holds at every nook and corner for the inexhaustible explorer. We believe that Trips Lanka is the perfect escape for you to extricate yourself from the banality and step into a myriad of opportunities to indulge yourself for a life time. Trips Lanka holds to the belief that even a one day trip will not go amiss if you go through the exceptional services that are offered by us. So be immersed by an array of tour packages that can be selected per your preference.
Trips Lanka is a mélange of a young dynamic crowd with an inexhaustible desire to discover new places and breathe new air. In our quest for novel experiences, we are passionate of indulging you in those moments away from the commonality. We believe that our knowledge in the local community and the expertise in arranging trips will naturally reflect on a hassle free, unique leisure experience for you and your loved ones. We assure that our assistance and guidance at all times will be extended by a competent expert provided by us for you to enjoy your holiday to the fullest.
We want to inspire you embrace a life-long desire to travel. We believe that in our expert hands even the most discerning tourist would be encapsulated by what travelling can bestow on a person as we assure the most unique and safest holiday experience. Trips Lanka regards that travelling possesses the power to create connections, and transforms the traveler and the destination. We hope that you would create such rapport and would be rejuvenated. Come and relish each and every moment of the journey together with us.
We are simply about traveling with the local in mind. Travel that enjoys the local scene, supports the local people and economy, and preserves the local culture and environment. Come discover the beauty of our motherland Sri Lanka; the lost paradise. Engulf in our array of excursions to the misty mountains, wild safaris, rafting though the white foamy waves, relaxing in front of the warmth of a campfire, appraising the prestige of the cultural heritage and the serenity of the golden beaches and soft sand dunes crunching under your feet stretching for miles.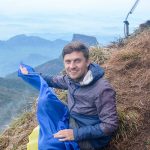 Oleksii Boronin
/ Ukraine
I had really good trip with Trips Lanka to Adam's Peak! It was hard but very exciting. Thank you so much for everything.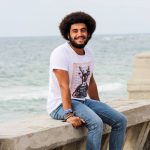 The trip was well organized from the start with transportation to food. Felt very comfortable travelling with the group and was an excellent experience overall. Thanks Trips Lanka for a very memorable trip!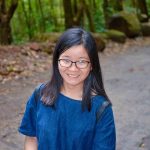 It is quite amazing experience to travel with Trips Lanka. Everything is perfect. Before this trip I did not know there is even a forest in Kandy. Thanks Trips Lanka!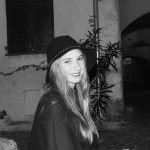 Laurie Dutrannoy
/ France
Very nice in general. The food was pretty good. I really appreciated the team because you were involved and listen to our needs and give us clear information etc. Well organized.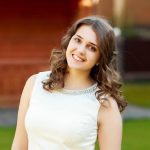 Dariya Dolgopola
/ Ukraine
Very good! Nice food, good transportation & cool company with a party in a bus + unforgettable first experience of hiking in my life!