The beauty of falling water, spilling over a mountain cliff or an edge of a rock is a heavenly sight that one must not die without experiencing. Being known for its beautiful beaches around the isle, Sri Lanka also well known for beautiful waterfalls that pour out at the heart of Sri Lanka. Among the beautiful waterfalls in Sri Lanka, following waterfalls can be recognized as to best waterfalls in Sri Lanka that a traveler must experience in Sri Lanka.
1. Bambarakanda
Bambarakanda is the tallest waterfall in Sri Lanka, with height of 263m(863 ft).Situated in Kalupahana in the Badulla District, Bambarakanda falls formed by a branch of Walwe River which is known as Kuda Oya. When you travel to see the beauty of Bambarakanda, you will also be able to visit Yalthenna and Lanka Ella which are closer to Bambarakanda. With the breathtaking view around and the picturesque view from the top of the mountain, one should not miss this place in their bucket list
2. Bomburu Ella
Bomburu Ella is a beautiful fall which is consisted of a collection of 10 other little falls. It is situated in Uva-Paranagama Division of Badulla District of Sri Lanka. The area in which the waterfall is famous for the potato cultivation. Therefore, on your way to the fall, you can also see these potato and vegetable cultivations. The waterfall is formed by Gregory Lake and some other sources in hill country.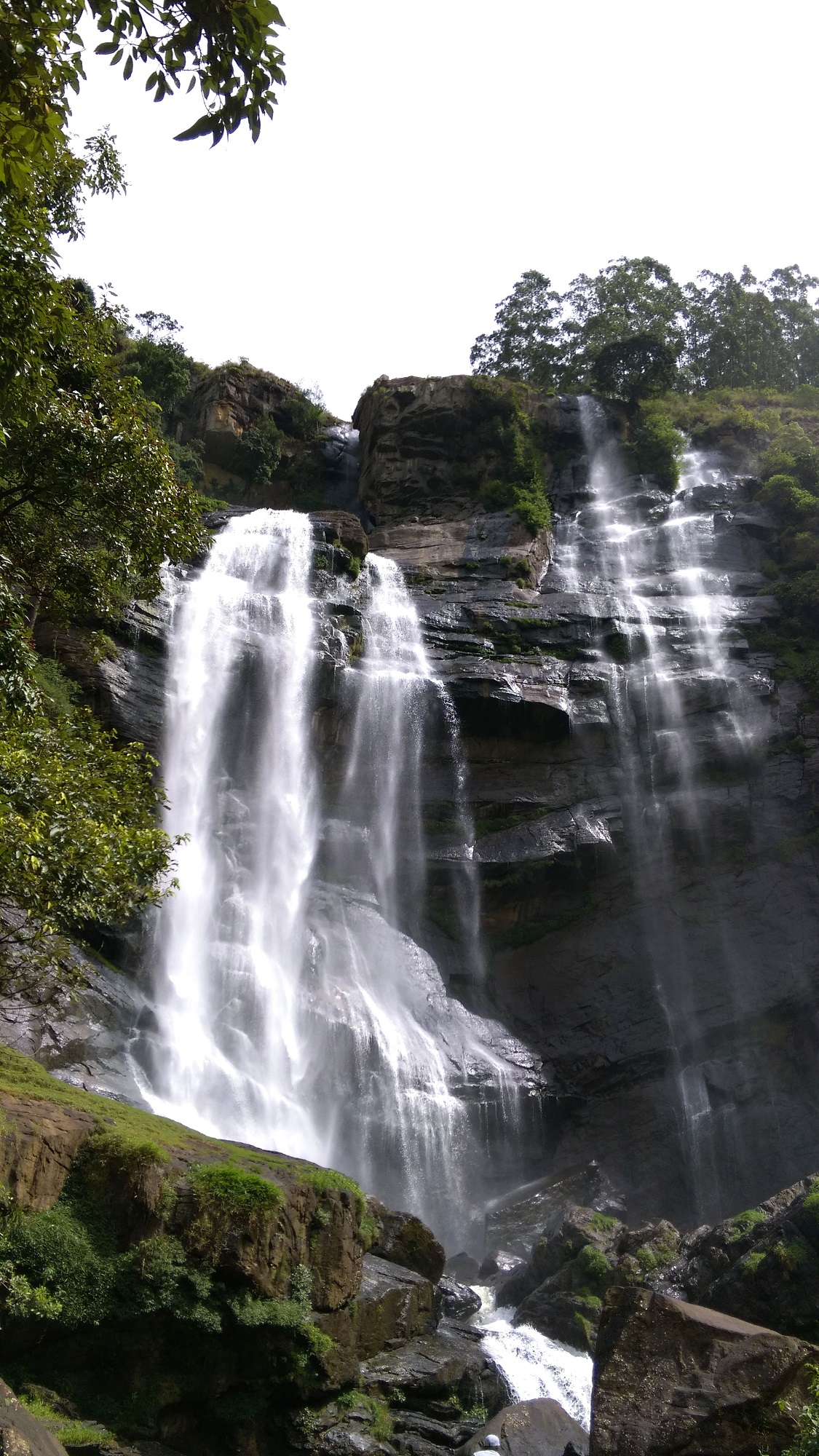 5. Dunhinda Falls
Dunhinda falls is one of the biggest and the most beautiful waterfalls in Sri Lanka. It is located in Badulla-Mahiyangana road and 6km away from Badulla town. The fall got its name as it sprays a smoky dew drops which is known as "Dun" in Sinhala language. It is 64 meters by height and is formed by the Budulu Oya River that flows through mountain boarder of Uva highlands.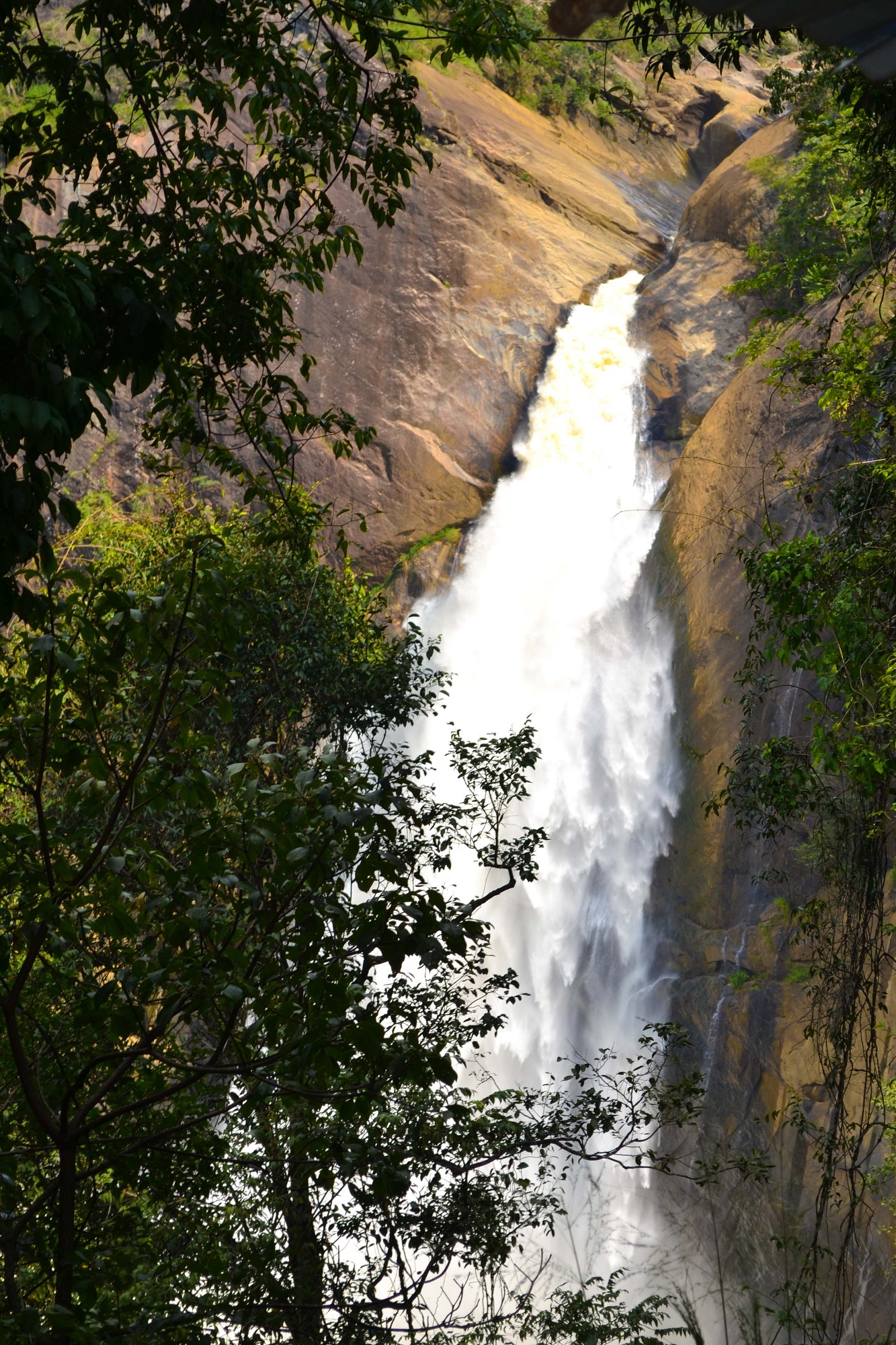 8. Rawana Ella
Ravan Ella is one of the most famous sightseeing spots in Sri Lanka. The root of this fall is goes back to the time of King Ravana, who kidnapped Sitha (Rama's Wife) from India. It is one of the legendary story in India. However, accordingly the king Ravana had hidden Sitha in a cave near the falls. The cave was named as Ravana falls cave.
Known as one of the widest water fall it is recognized as a fall with a stunning beauty and its own unique wilderness. It is 25 meters by height and is located 6 km away from local railway station at Ella.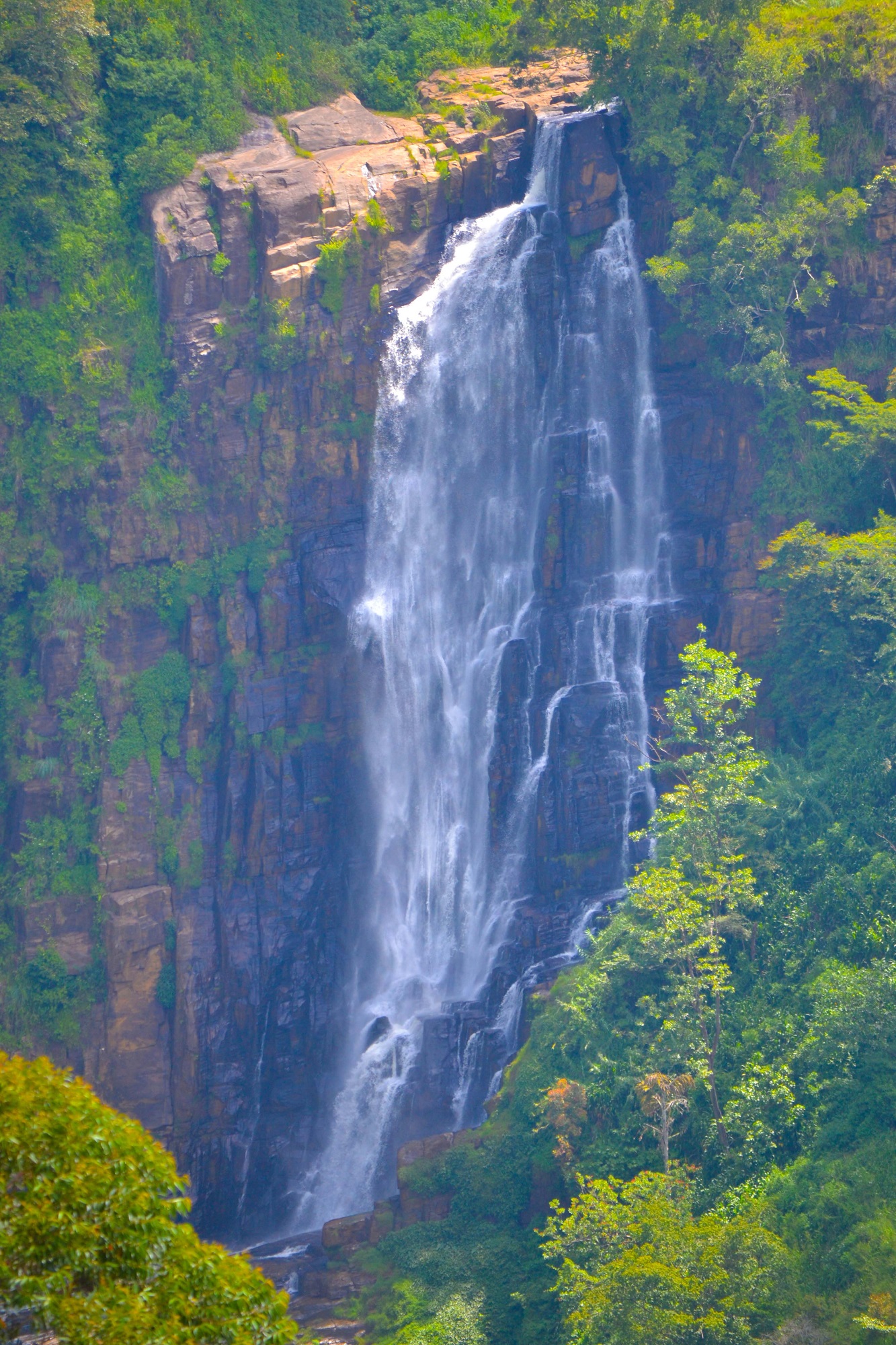 3. Aberdeen Falls
Aberdeen Falls is situated in Kehelgamuwa mountain range, 6km away from the Nuwara Eliya. The spectacular waterfall formed from the part of Kehelgamuwa River and has a height of 98 meters (322 feet). It is named after the third large city of Scotland; Aberdeen the capital of Aberdeenshire.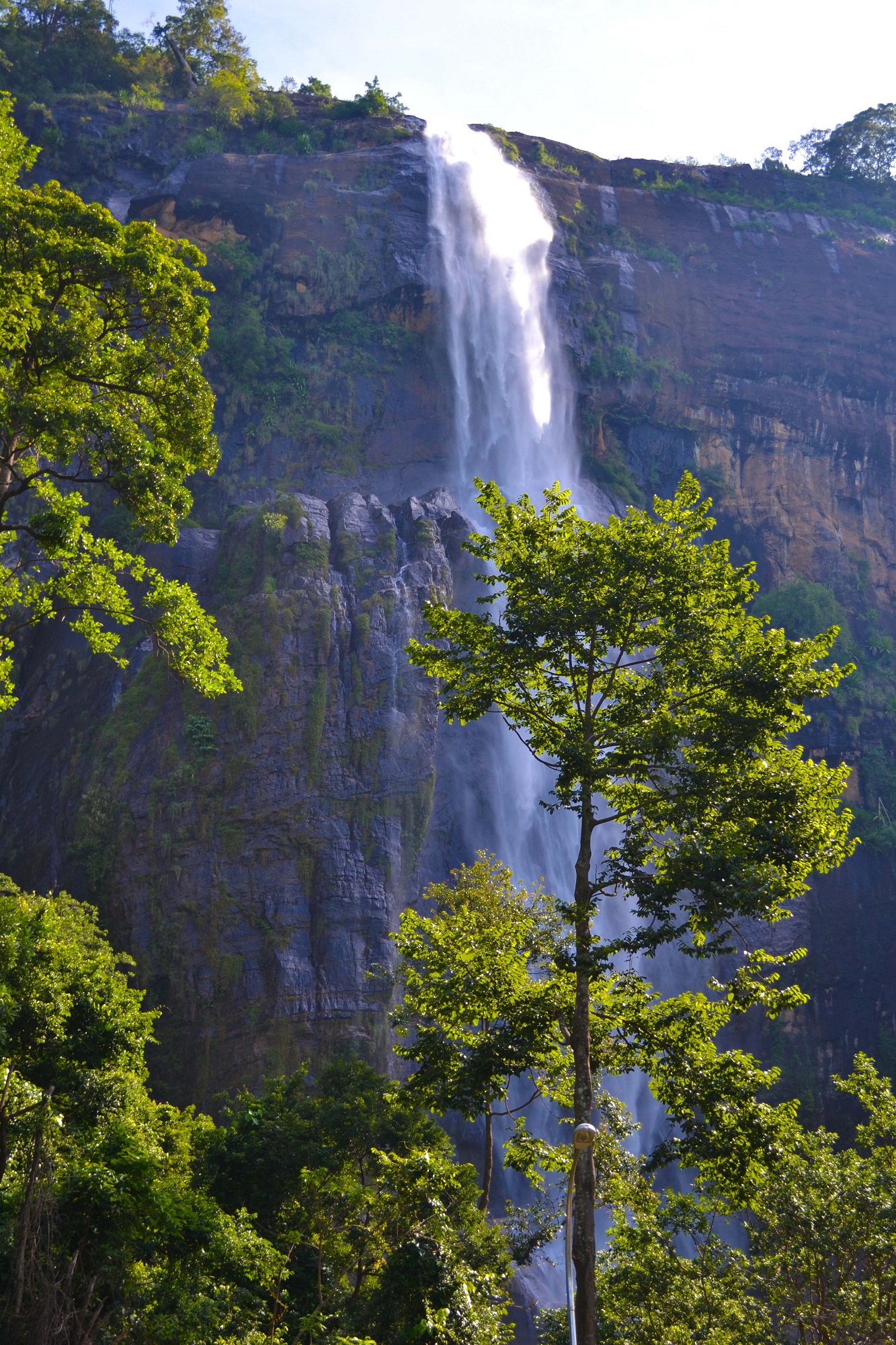 6. Bopath Ella
Bopath Ella is one of the remarkable waterfall that is located in Kuruwita, Rathnapura District.The fall has a height of 30 meters and is called " Bopath" as it derives in the shape of Bo leaf.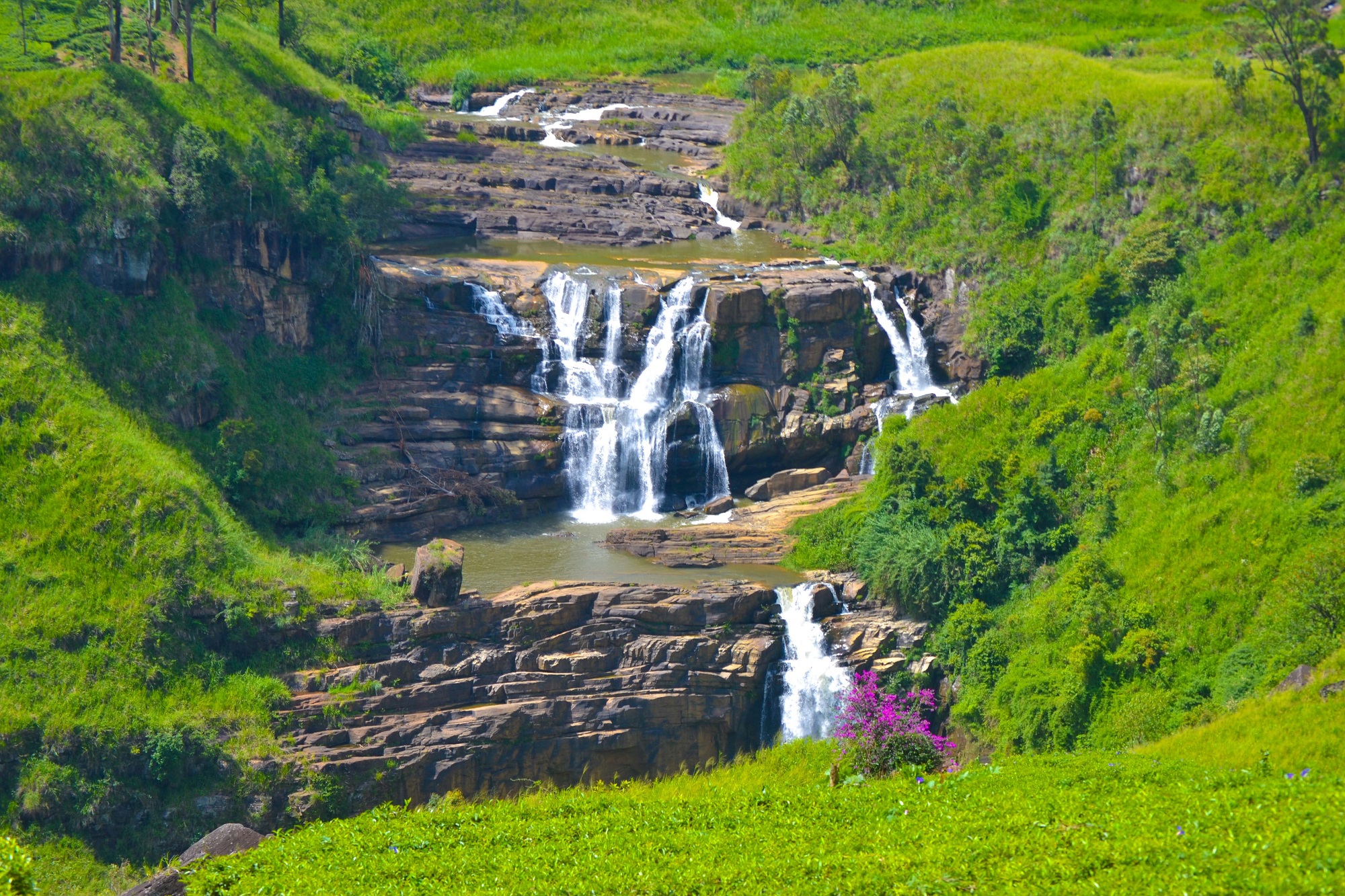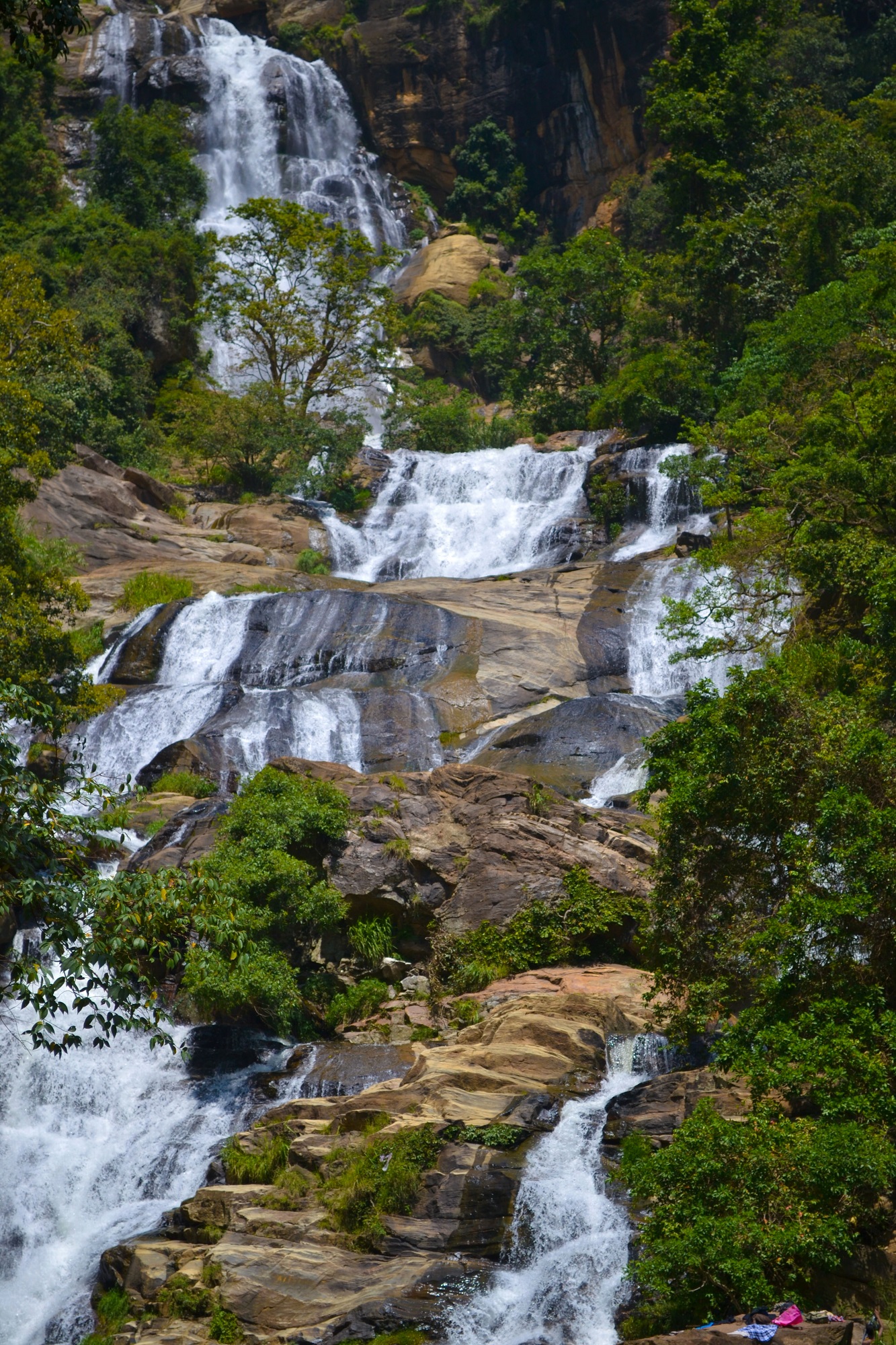 10. Devon Falls
Devon falls is another stunning water falls which is located in 6km west of Thalawakale Nuwara Eliya District. It was named after a successful British Coffee planner named Devon. Being 97 meters high, it is ranked as the 19th highest waterfalls in Sri Lanka. It is formed by Kothmmale oya which is a branch of Mahaveli River. Among other water falls, Devon is famous of her beauty as she falls down.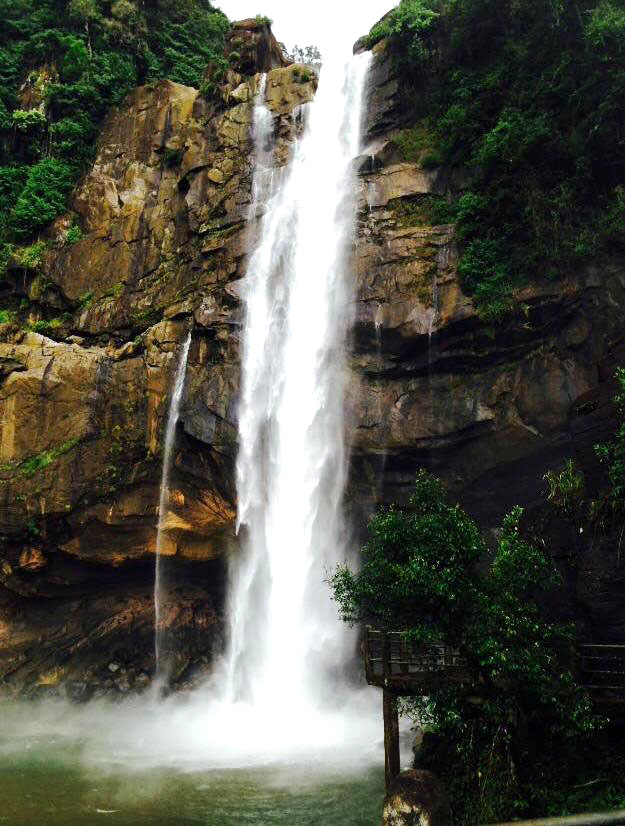 4. Diyaluma Falls
The towering waterfall, Diyaluma falls is recognized as the 2nd highest waterfalls in Sri Lanka. The waterfall is located in along the Haputhale Wellawaya Road in Badulla District. The top of the fall is famous as a camping site. The waterfall is famous not only for its enchanting beauty but also for the biodiversity around the area.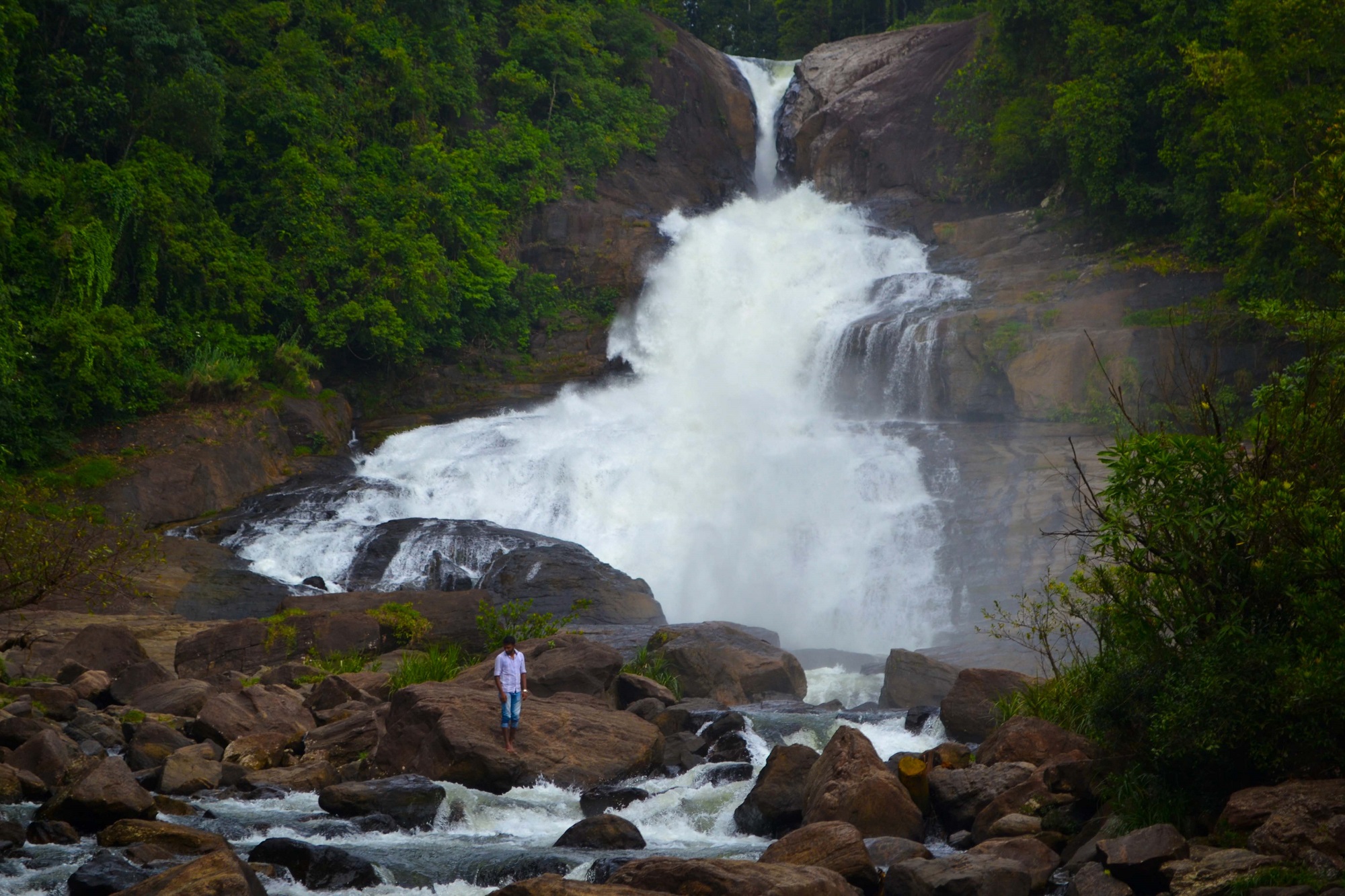 7. St. Clair's Falls
St. Clair's falls is the 20th highest waterfall in Sri Lanka, with height of 80 meters.  St. Clair's falls is consisted of two tires and one of the widest waterfalls in Sri Lanka. It is situated in Talawakale area, on the highway at Hatton – Nuwara Eliya. This beautiful and unique water fall at is one of 6 waterfalls formed by Kotmale Hydropower project – Kotmale Oya which is a tributary of Mahaweli River.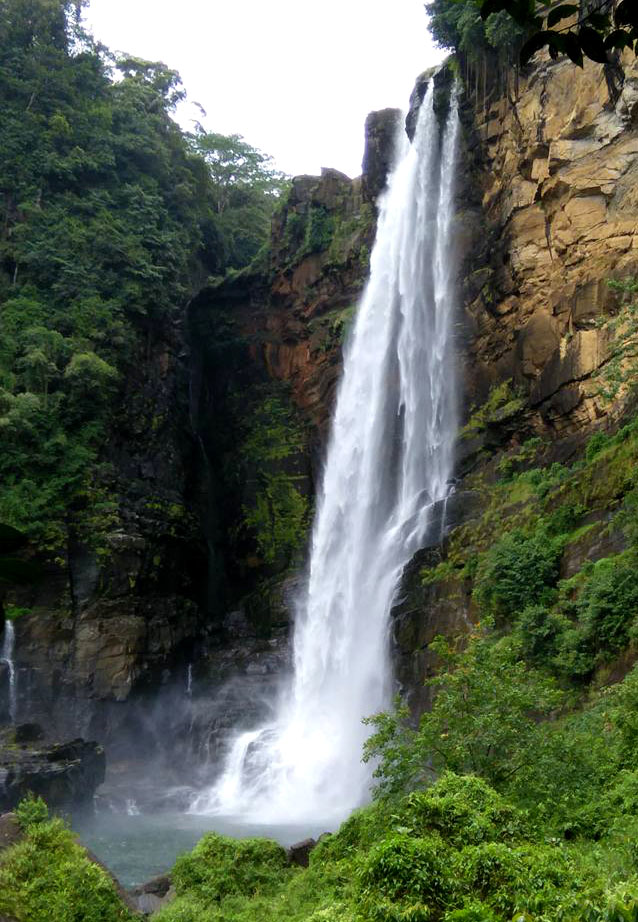 9. Laxapana Falls
With height of 126 meters Laxapana falls is recognized as 8th highest waterfall in Sri Lanka. It is situated in Maskeliya area in Nuwara Eliya District. With an out flowing beauty it stands at the end of rugged road, reminding us that the difficult roads often lead us to beautiful destinations.